linkexchange member
twwl. arrow.help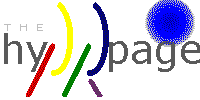 comments

the editor's comments will be printed in arial font in italics, if it applies to your machine. in other words, whatever looks like this text is probably the editor's comments.

whenever you see the
, click whatever's next to it. the image next to it is actually a link.

twwl. index .??


for convenience in tracking web page errors, indexes have been placed on each twwl. page. any errors may be reported to

or the graphixhyprpage company.


wherever possible, the birthdate and location are given. some other notes and editor's comments may also be placed here, including fan mail addresses.

twwl. index .f
ever wonder what's been done since then? the .
common symbols on filmography pages are:
(tv) -- television movie
(v) -- video
(aan) -- academy award nomination
(ggn) -- golden globe nomination
note:
because most of the text on the webpages are in lowercase letters, some compromises on abbreviations have to be made. for example, "NYPD Blue" in lowercase letters would be "n.y.p.d. blue." however, simple words that can be assumed to be abbreviations such as "tv series" are not made abbreviations.

most common in filmographies of more experienced actresses, this label is just what it says it is. it is the filmography of the actress as a producer.

appearances on tv shows where they actually do what they're supposed to do, not sit down and be interviewed. shows like the tonight show with jay leno or late show with david letterman are not included.

a rare sight, this image only comes up when the actress actually wrote the script.

another rare sight, this images comes up only when the actress was involved in the production process of the show.


twwl. index .pg
the most visited part of this website. each photo gallery page contains up to 20 images. thumbnails using the correct proportion of height and width corresponding to the linked image are placed for your convenience.

twwl. index .pg2
this is the page containing images 21-40.

twwl. index .pg3
this is the page containing images 41-60.

twwl. index .pg4
this is the page containing images 61-80.

twwl. index .pg5
this is the page containing images 81-100.


twwl. index .d
the known list of albums created by the artist is placed in this category, along with songs in each album. sorry, lyrics not included.

any sites of relevance to the artist shown.
general comments
the main page has been created to be friendly to browsers of all variations.
all substituent pages have been created to be friendly to browsers that support tables, or text based browsers. graphical browsers will display the page correctly except for the background. ideal browsing conditions include having your color monitor at 800x600 resolution or higher and preferably using netscape navigator, to take advantage of the <lowsrc> and commands, or microsoft internet explorer, to take advantage of the <marquee> command or any compatible browser that does take advantage of any of the abovementioned commands.
---
the twwl. arrow.help page.


.
over
served since february 4, 1998.
last modified february 4, 1998.
copyright &copy 1996-1998

. all rights reserved.